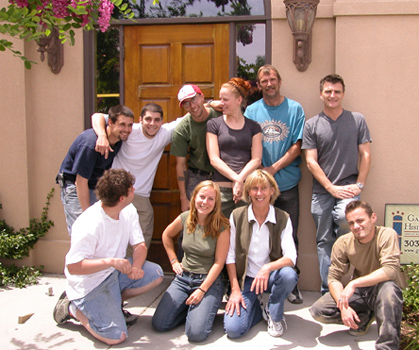 Window Contractor in Denver, Colorado
Yes, we do commercial work – large and small.  Our clients include both commercial and residential contractors, developers, and institutions.  Project experience encompasses churches, schools, train depots, and many high-end homes in the Denver/Boulder area.  But they all have one thing in common: Historic value and a design program to protect and enhance the historic integrity of a structure.
As a Window Contractor in Denver, Colorado, we are dedicated to offering reliable and high-quality historic window repairs, restorations, and installations to maintain the value of your historic property.
For a fuller or targeted list of our projects, contact Nancy Lyons.
Lyons Historic Window has been a vital player in numerous rehabilitation projects thanks to our ability to balance historic preservation standards and requirements with the practical limitations of budget and schedule. We have the expertise to promptly review plans and specifications, furnish a clear scope of work, and provide a competitive bid and schedule clearly integrated with the overall project.We take full advantage of online technologies in communicating efficiently with our clients.We use the Construction Information Network (CNS) to download and print project plans and specifications.You will find Lyons Historic Window listed on CNS at www.cnsx.com.
If you are interested in getting a bid, please contact our resident architect, Nancy R. Lyons. You can also send us details regarding your project using our contact form, or if you prefer just send us a link to your plans and specifications.
Below are some FAQ's that can help you decide if Lyons Historic Windows can help!